PEACE OF MIND AUTOMOTIVE INSPECTION
Your Trustworthy Pre Purchase Vehicle Inspection Company since 2014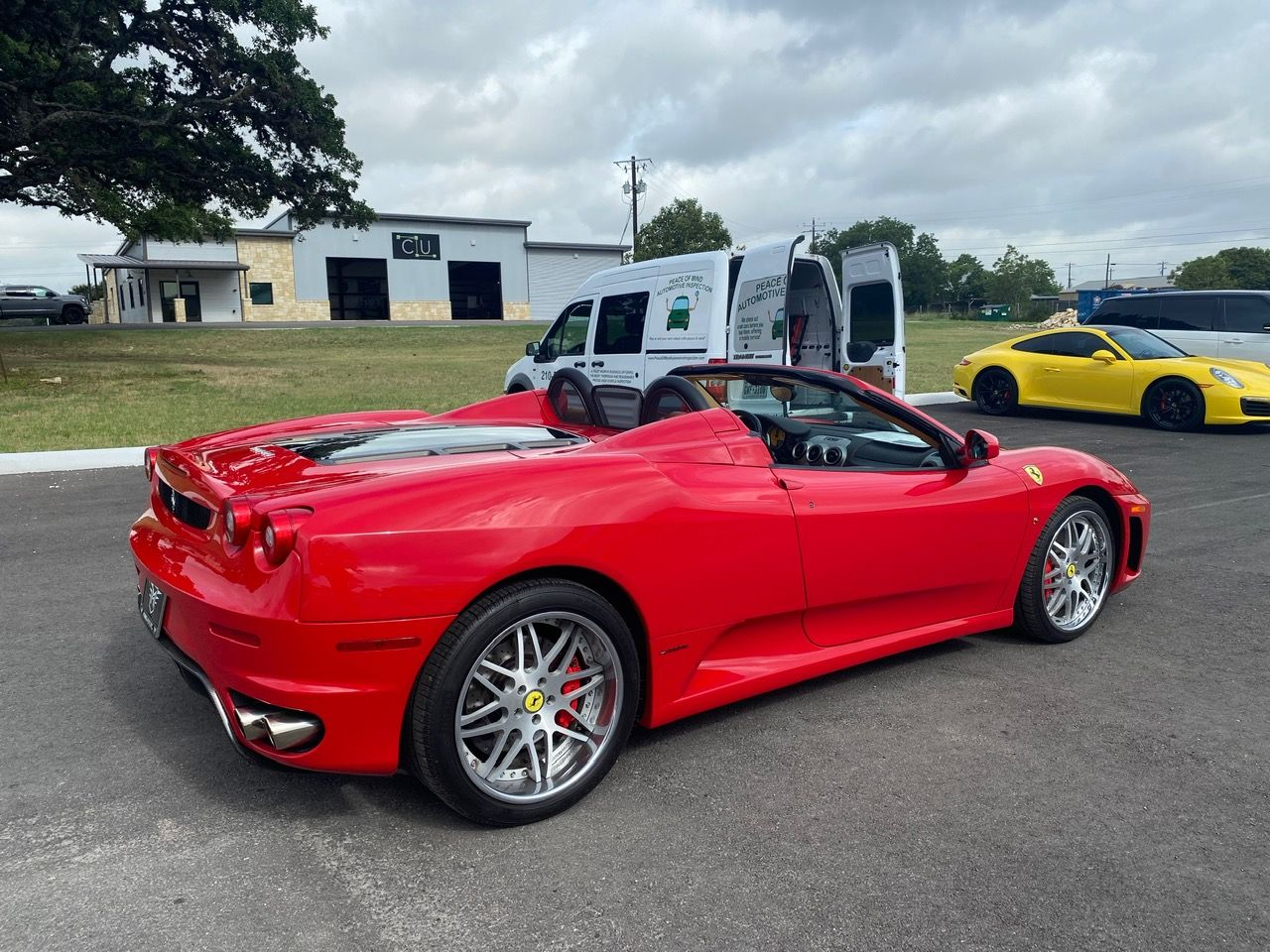 **20 + Page Digital Report with over 100 photos** **ASE certified Master Techs / Frame and Body Specialist** **Same Day Service in San Antonio** **600 Point Industry Leading Inspection Process** **State of the Art Diagnostic Equipment**
Peace of Mind Automotive Inspection's only service offered is Pre Purchase Vehicle Inspections. This is a mobile service where we travel to the location of the vehicle you are interested in purchasing. Upon arrival we perform a precise and accurate 600 point inspection covering eletrical, mechanical, cosmetic and structural aspects of the vehicle. With our state of the art diagnostic equipment we are able to pinpoint any possible issue(s) with a vehicle providing each client with absolute investment protection. Our inspectors are current ASE certified Master Techs as well as certified frame and body specialists. The vehicle can be located at a small dealership, large dealership or private residence ( private seller). We are a San Antonio based company happily offering service to the entire state of Texas. We provide each of our clients with a 20 page digital report over the vehicle condition which includes over 100 detailed photographs. The Inspection report is sent to our clients immediately following the completion of the inspection as well a one on one verbal consultation over the report and report findings.
San Antonio Used Car Inspection Cost
$169
Happily providing service to all of Texas, call or Text for a quote for a inspection outside San Antonio.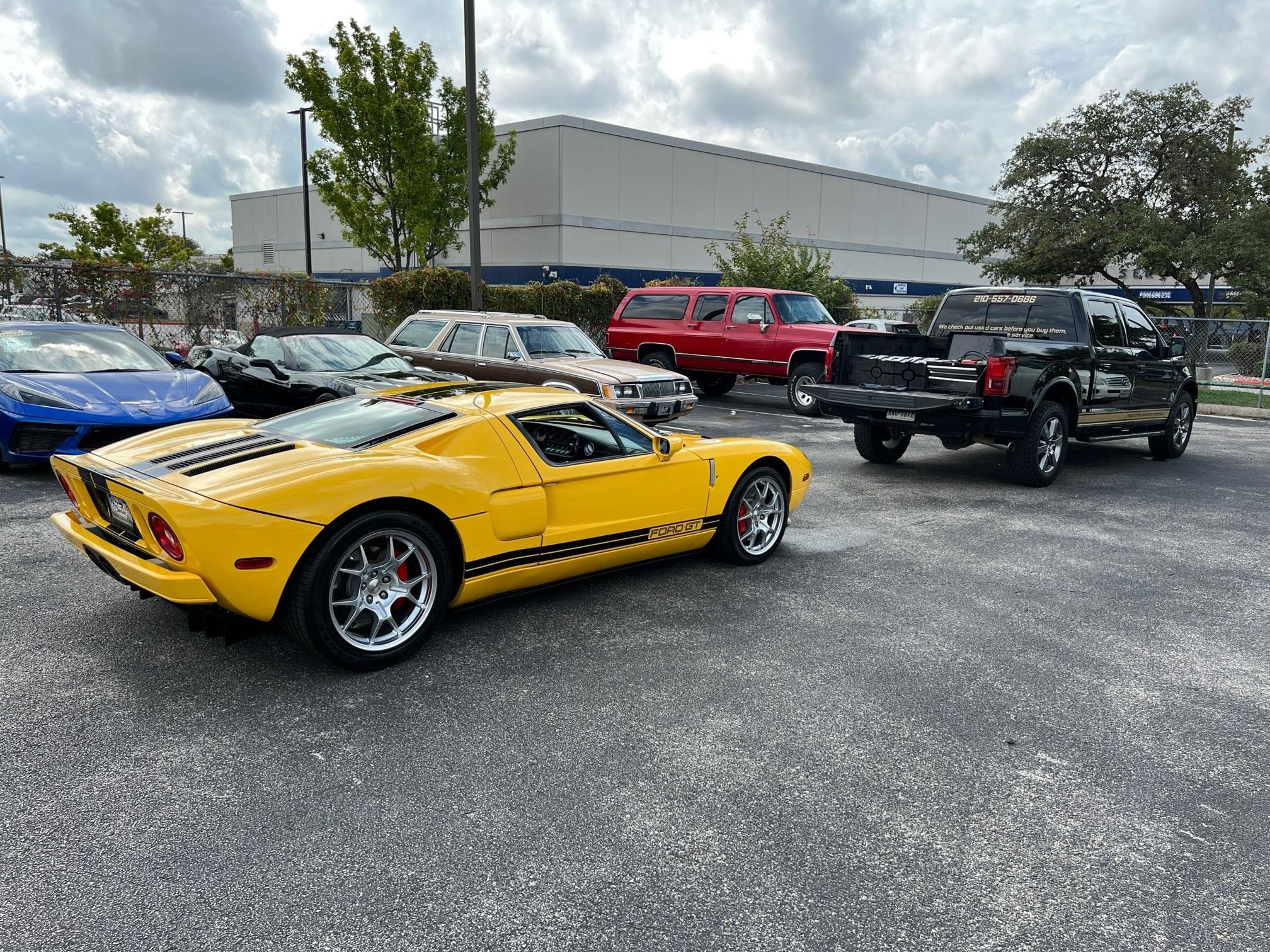 We inspect all makes and models of vehicles, Exotics, Classics, Daily Drivers, Heavily Modified, Diesel, Electric, Hybrid, Semi Trucks, Food Trucks, School Buses and RV's.
A FEW OF THE DIAGNOSTIC TESTS PERFORMED DURING OUR STATE OF THE ART INSPECTION PROCESS
ELECTRONIC PAINT DEPTH METER ON ALL EXTERIOR METAL BODY PANELS
Upon purchasing any caliber of used vehicle you want to know if there has been any sort of paint or body work done. In some instance repaint to exterior body panels equates to diminished value. Unlike vehicle history reports, we are able to accurately tell you if there has been even the slightest bit of exterior touch up to any metal body panel(s) on the vehicle. Protecting your investment in everyway possible.
DIAGNOSTIC COMPUTER TESTING OF ALL CONTROL MODULES
We utilize a high end diagnostic computer to individually enter each control module on the vehicle. Scanning not just for live codes, but also able to pull the history on the control modules alerting us of any concerning issues that may have occured in the past. Engine module, Transmission module, ABS module , SRS module, Suspension module, Hybrid control module.
ENGINE BLOCK TEST FOR INTERNAL COMBUSTION LEAK OUT ALERT
This testing process utilizes a UV dye fluid to check the coolant chamber air space for combustable gases. If the vehicle is leaking any sort of cumbustible gases into the coolant chamber we will be able to identify, this alerts us of bad head gasket(s) and other issue(s) with a engine.
INTERNAL ENGINE INSPECTION WITH A BOROSCOPE CAMERA
We will use a high definition boroscope camera to enter the engine via the oil filler cap. This gives us the ability to see the internal condition of the engine giving us a great idea of how well the previous owner(s) have cared for the engine. Such as how often the oil was changed, what quality of oil was used, if the engine was ever overheated, and of course any sort of gunk or sludge built up internally.
WE RAMP EVERY VEHICLE UP ONSITE, GIVING US FULL ACCESS FOR PROPER INSPECTION
Its very important when inspecting a used vehicle to have access to the bottom side. Ramping the Vehicle up onsite gives us the ability to check all the important stuff... Frame / Chassis, Suspension, Engine, Transmission, Differentials, Floor Boards, and all the other goodies that need verified as healthy condition.
TEST DRIVE OF EVERY VEHICLE INSPECTED
How can you place a stamp of approval on a used vehicle without ensuring it functions correctly out on the road....you cannot! We will test drive every vehicle inspected. Looking at a 200,000 exotic at a large dealer or a 2,000 daily at a small dealer we have all paperwork in line to make a test drive happen. We Promise to be properly and currently licensed and insured upon arriving for inspection!
THESE ARE ONLY A FEW OF THE SEVERAL DIAGNOTIC TESTS RAN DURING OUR USED VEHICLE INSPECTION
PEACE OF MIND AUTOMOTIVE INSPECTION REPORT
Our 20+ page digital vehicle inspection report is hands down the most thorough vehicle report available on the market, with over 100 detailed photos included and a very easyily navigated layout we are confident that you will be blown away by the detail provided. We could go on and on about the report but it will be best to have a look for yourself. Below will be sample reports for your viewing which will include an exotic vehicle, classic car, a daily driver, and a semi truck option. Please dont hesitate to call or text us with any questions over our report or service specifics.
SAMPLE INSPECTION REPORT LINKS BELOW